Six Ways to Elevate Your Strategic Plan
Summary
It's quite common for leaders to spend most of the day dealing with operational issues
By developing a sound strategic plan, we get at the root cause of what generates those daily fires
When building your plan, be clear on what needs to be accomplished, why it is important, and what is on/off the table for consideration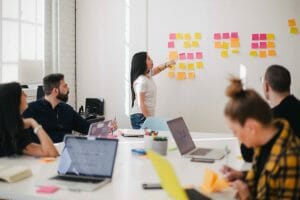 So, it's time for your organization to start working on its strategic plan. As the date approaches on your calendar, you feel a sense of dread. It's not that you don't think having a strategy is important; you just find that your team struggles to differentiate strategy from operational or day-to-day management. You're not alone.
It's quite common to spend most of the day dealing with operational issues – those 'fires' that create pain and eat up resources (time and money). It becomes difficult, then, to pull ourselves out of the weeds to focus on strategic thinking. Consider this: by developing a sound strategic plan, we get at the root cause of what generates those daily fires. If we never make the time to step back, we'll never be more than firefighters.
Six Tips for Strategic Thinking
How do you make sure that you and your team are thinking strategically when you develop your plan? Here are six tips to stay on track:
Recognize the difference between strategies and operational plans (aka. tactics).
Strategy involves planning your organization's goals over a long-term horizon. During the strategic planning process, you should be identifying the right things for the organization to focus on over the next three years.
Operational plans include projects and actions that support the strategy and are generally implemented within a shorter time frame (typically within one year).
Let's look at an example to contrast strategic versus operational thinking:
Our Strategy: Be the industry's market share leader in terms of sales.
Our Operational Plan: Offer additional value-added services that are low-cost to provide; establish service 'bundles' that could be used to deepen relationships with existing customers; and research potential export opportunities in Central America.
Keep in mind: You know you are working at a strategic level when you have a plethora of ways to approach the work that needs to be done. In the example above, we could try hundreds of different things to get ourselves into the position of market share leader. If our starting point is "Researching potential export opportunities in Central America", there are far fewer options available to pursue.
Clarify the scope early.
Another way to reinforce a strategic focus is to challenge senior leaders to identify "What needs to be accomplished" and "Why it is important" over the next 3 years. That's it. Then, leaders should turn the 'What' and 'Why' information (the strategic plan) over to their teams to identify "How they will accomplish the plan" in bite-sized pieces (the operational plan).

Consider using an external facilitator for planning sessions.
As an 'outsider', the facilitator is likely an expert in his or her field and unlikely to be pulled into operational discussions. He or she can hold the senior leadership group accountable to keeping debates at a strategic level.
Use strategic visuals and questions to elevate thinking.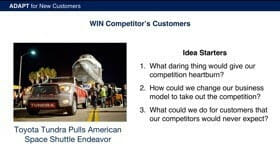 Figure 1: Sample Strategic Level Questions
Carefully craft questions designed to keep leaders focused at a strategic level. Instead of asking, "What can we do to be more competitive?" which can lead to an operational discussion, consider higher-level questions like, "What daring thing would give our competition heartburn?", "How could we change our business model to take out the competition?", or "What could we do for customers that our competitors would never expect?"
Initiate and be prepared for conflict.
When leaders want to talk about operational plans, respectfully challenge them. If a senior leader suggests that training staff should be a strategy, ask them why training is important. With skilful questioning, you can guide the leader from training to the broader strategy that training is meant to address.
Drive for clarity.

When articulating your strategies, be clear on what needs to be accomplished, why it is important, and what is on/off the table for consideration. The clearer your strategy, the more likely others on your team will be able to identify ways to address the problems/opportunities within the identified constraints and execute to get results.
Wrapping Up
Getting senior leaders focused on strategy as opposed to operational plans takes time and practice, but using these techniques will help you keep the discussions focused at the right level. Happy strategic planning!
Want to learn more about our proven process for strategic planning and how to implement it within your organization? Check out our free guide "Strategy Clarity" to get all the details.