Create Strategy Success with the Law of 3s
Summary:
We recommend using the Law of 3s method for creating strategic plans
To use the method, define Big Goals, Step Goals, and Actions using the SMART principle
Work through this method in 2-3 days, and schedule regular meetings to monitor progress against your plan
There are countless approaches to creating strategies. Throughout your career, you've probably encountered many of them yourself. Based on the extensive experience of our team, we at inVision Edge have determined that the simplest and most effective model is the Law of 3s Plan Design. 
The foundation of the Law of 3s model is the acknowledgement that organizations, teams, and employees can't do it all. We work best when we have an intense focus on a few things versus a watered-down focus on many things. Working within constraints brings focus, and focus brings success. 
This model is simple and repeatable. We've applied it to corporate plans, teams, and departmental plans with great success.
The Law of 3s method has three main categories: Big Goals, Step Goals, and Actions. When we create our Big Goals, Step Goals, and Actions, we always use the SMART principle, keeping in mind that every goal and action should be specific, measurable, attainable, relevant, and time-based.
The process begins with identifying three overarching Big Goals that set the course for the organization over the next three years. A Big Goal should be broad, qualitative, and clearly related to the organization's vision for the future. 
Under each Big Goal, three Step Goals chart the course for the current or upcoming year. Step Goals should be quantitative, measurable statements that relate directly to the Big Goal. Remember: don't over-step the law of 3's here. Constraining yourself to three step goals forces you to focus on the items of greatest importance, allowing you to actually get things accomplished. You can choose to focus on less than three Step Goals, but never more.
Next, create Actions that will be focused on achieving each Step Goal. Some organizations might articulate Actions as projects or initiatives. There should be a minimum of one and a maximum of three Actions per Step Goal.  
The graphic on the right outlines an example of the Law of 3s format; each box represents a goal. By design, there is room for only three Big Goals, and three Step Goals beneath each Big Goal.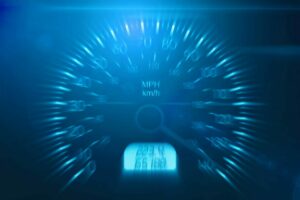 Using the Law of 3s method you can design an actionable strategic plan in just 2-3 days, rather than months. Creating your plan rapidly forces you to make decisions, rather than spending months analyzing and debating. Deadlines tend to clarify the mind. 
If your organization engages with this method, you will have clarified your key priorities over long and short-term time horizons, and defined key actions and accountabilities for making your plan a reality.  We recommend meeting regularly with your team to assess progress and keep people accountable for the pieces of the plan that they own. At inVision Edge, we meet monthly to review our progress against our plan. 
You likely won't achieve perfection the first time you use the Law of 3s. That's okay: done is better than perfect. The more you use it, the better you will get at creating a plan that focuses and challenges your team. 
Strategic planning isn't easy, but it can be simple. 
Want to learn more about our proven process for strategic planning and how to implement it within your organization? Check out our free guide "Strategy Clarity" to get all the details.
ELEVATE YOUR STRATEGY GAME IN JUST MINUTES!
Looking to supercharge your strategic planning skills without investing hours? Join our community for a bi-monthly dose of strategic insights delivered straight to your inbox. Join the inVision Edge community today!