BIRDIE FOR AN HOUR-THIRTY CONTEST RULES
BIRDIE FOR AN HOUR-THIRTY CONTEST RULES (the "Contest")
THIS CONTEST IS ONLY OPEN TO CANADIAN RESIDENTS (EXCLUDING QUEBEC) AND IS GOVERNED BY CANADIAN LAW AND THE LAWS OF THE PROVINCE OF MANITOBA.
NO PURCHASE NECESSARY. SEE BELOW FOR FULL CONTEST DETAILS. PARTICIPATION IN THIS CONTEST CONSTITUTES YOUR FULL AND UNCONDITIONAL ACCEPTANCE OF, AND AGREEMENT TO BE LEGALLY BOUND BY, THESE CONTEST RULES (THE "CONTEST RULES").
CONTEST PERIOD
1. The Contest begins on Monday, August 29, 2022 at 11:00 a.m. Central Daylight Time ("CDT") and ends on Monday, August 29, 2022 at 5:00 p.m. CDT (the "Contest Period").
ELIGIBILITY
2. The Contest is open to all residents of Canada (excluding Quebec) who have reached the age of majority in their province or territory of residence at the time of entry.
HOW TO ENTER
3. NO PURCHASE NECESSARY. To participate in this Contest you must:Fill in and register a ballot at the inVision Edge booth (an "Entry").
Participate at the inVision Edge hole and score one stroke less than the declared par of the hole ("

Birdie the Hole

").

You will receive one (1) Entry in the Contest when you enter a ballot.
LIMIT (1) ENTRY PER PERSON DURING THE CONTEST PERIOD. If it is discovered that you attempted to enter more than once during the Contest Period, then all your Entries will be void. Use of any automated system to submit Entries is prohibited and will result in disqualification.

BY SUBMITTING AN ENTRY, YOU ACKNOWLEDGE THAT YOUR ENTRY (INCLUDING YOUR NAME) MAY BE POSTED ON LINKEDIN AND/OR SPONSOR'S PROPRIETARY WEBSITE, WHERE IT MAY BE VIEWED, SHARED (BY USERS OF LINKEDIN AND VARIOUS OTHER INTERNET-BASED SITES) AND COMMENTED ON BY THE SPONSOR AND THE GENERAL PUBLIC.
DRAW AND WINNER SELECTION
5. On Tuesday, August 30, in Winnipeg Manitoba, two (2) eligible entrants will be selected by random draw from all eligible entries received during the Contest Period. The odds of winning depend on the number of eligible entries received.
6. Before being declared a winner: The selected entrants will be contacted by email or telephone and notified that they are eligible to win. The selected entrants must reply by email or telephone within one (1) business day of notification. The selected entrants must first correctly answer a time-limited mathematical skill-testing question to be administered by telephone. The Sponsor will then email, and the selected entrant will be required to sign and return within one (1) business day of notification a declaration of eligibility and a liability/publicity release, which:
Confirms compliance with the contest rules;

Releases the Sponsor, its affiliated companies and agents, advertising and promotion agencies, the contest judges and each of their respective officers, directors, agents, representatives, successors and assigns from any liability in connection with the Contest, the entrant's participation therein and/or the awarding and use or misuse of the prize or any portion thereof; and
Grants to the Sponsor the right to use the selected entrant's name and likeness in any form of advertising relating to the contest without further notice or compensation.
If a selected entrant: (i) cannot be contacted by email or telephone within one (1) calendar days of selection or there is a return of any prior notification as undeliverable; (ii) fails to correctly answer the skill-testing question; or (iii) fails to return the contest documents within the specified time, they will be disqualified and will forfeit the prize, and the Sponsor reserves the right to select an alternate entrant from among the remaining eligible entries.
PRIZES
7. Achievement Prize: All entrants who "Birdie the Hole" at the inVision Edge hole will be awarded a complimentary 90-minute session with an inVision Edge Innovation & Strategy Coach. (approximate retail value $3,000 (CDN)) ("Achievement Prize")

Grand Prize: There will be two (2) grand prizes available to be won by raffle, consisting of a complimentary 90-minute session with an inVision Edge Innovation & Strategy Coach (approximate retail value $3,000 (CDN)) ("Grand Prize").

Prizes must be accepted as awarded and are not transferable or convertible to cash. No substitutions except at Sponsor's option. Sponsor reserves the right to substitute a prize or a prize component with one of equal or greater value, including without limitation, but solely in the Sponsor's discretion, a cash award. Prizes will only be awarded to the person who submitted the Entry, and only one winner per business/organization will be awarded. Prize redemption subject to availability of Sponsor.
GENERAL
8. By entering the Contest, each entrant agrees to abide by these Contest Rules. This Contest is subject to all applicable federal, provincial and municipal laws. Void where prohibited by law. The decisions of the Sponsor with respect to all aspects of this Contest are final and binding on all entrants without right of appeal.
9. Sponsor reserves the right to cancel, suspend, withdraw or amend this Contest in any way, without prior notice or obligation, in the event of an error, technical problem, computer virus, bugs, tampering, unauthorized intervention, fraud, technical failure or any other cause beyond the reasonable control of the Sponsor that interferes with the proper conduct of this Contest as contemplated by these Contest Rules. Any attempt to deliberately undermine the legitimate operation of this Contest is a violation of criminal and civil laws and should such an attempt be made, the Sponsor reserves the right to seek remedies and damages to the fullest extent permitted by law, including criminal prosecution.
10. All Entries are subject to verification at any time and for any reason. The Sponsor reserves the right, in its sole and absolute discretion, to require proof of identity and/or eligibility (in a form acceptable to the Sponsor – including, without limitation, government-issued photo identification): (i) for the purposes of verifying an individual's eligibility to participate in this Contest; (ii) for the purposes of verifying the eligibility and/or legitimacy of any Entry entered (or purportedly entered) for the purposes of this Contest; and/or (iii) for any other reason the Sponsor deems necessary, in its sole and absolute discretion, for the purposes of administering this Contest in accordance with these Rules. Failure to provide such proof to the satisfaction of the Sponsor in a timely manner may result in disqualification in the sole and absolute discretion of the Sponsor. The sole determinant of the time for the purposes of a valid Entry in this Contest will be the Contest server machine(s).
11. By entering this Contest, each entrant expressly consents to the Sponsor, its agents and/or representatives, storing, sharing and using the personal information submitted with their Entry only for the purpose of administering the Contest and in accordance with Sponsor's Privacy Policy unless the entrant otherwise agrees to receive further communications from Sponsor.
12. Contest is in no way sponsored, endorsed, or administered by, or in association with, Variety Golf Tournament. Any questions or comments regarding the Contest should be directed to the Sponsor, not Variety.
~60% of your time
Preparing and managing external communications

Managing marketing/sales analytics and reporting

Managing marketing campaigns
Leading email marketing and automation
Managing the creation and dissemination of marketing assets (blogs, webinars, case studies, etc.)
~40% of your time
Managing training registrations, communications & set up
Coordinating learning materials, supplies, etc for scheduled sessions and workshops
Drafting/updating client reports and training materials
Acting as a producer for virtual events to support inVision team members and participants
What You Bring To The Table
We live and breathe our core values every day. That's why we are looking for people who are: 
You are quick to share credit, praise others freely, and understand that we succeed as a team. You aren't afraid to make mistakes, ask for help and learn every day.
You are intrinsically motivated and eager to take on diverse tasks that will support both your growth and the growth of others. You are diligent and have a strong desire to contribute to success.
You understand how to relate to others. You ask good questions, listen to what others are saying and engage in healthy conflict.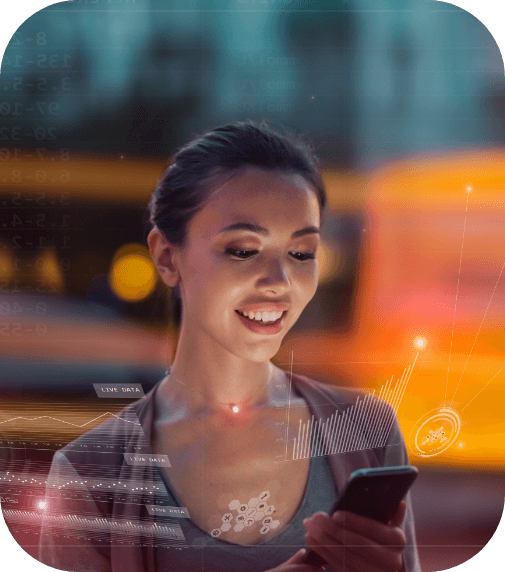 Building A Diverse And Inclusive Team
We know that we are better together, and that the highest performing teams are those that actively seek to bring unique and different perspectives and abilities to the table.  With that understanding, we encourage applicants to self-declare if they identify across the gender spectrum, are a member of an under-represented group (e.g. black, Indigenous peoples, people of colour) or are a person with a disability. All are welcome.
When you invest your time and talents with us, we to recognize that value by offering:
Send your resume and cover letter to rhondahonke@invisionedge.com. We will be reviewing applications as they are received. We hope to see yours soon!
WHAT OUR TEAM MEMBERS SAY
Don't take our word for it. Read what our team members have to say about working at inVision Edge.
Seeing our clients leverage innovation skills and strategic thinking to set a course for the future and solve problems with a new approach is extremely rewarding work.
I love enabling others to take charge of strategy and innovation for themselves, rather than needing to rely on others!
Job Posting #1
Job Posting #2
Job Posting #3