INNOVATION mastery program
Our most advanced innovation training course, designed to help you master the innovation skills required to transform your organization and innovate with confidence.
Our most advanced innovation training course, designed to help you master the innovation skills required to transform your organization and innovate with confidence.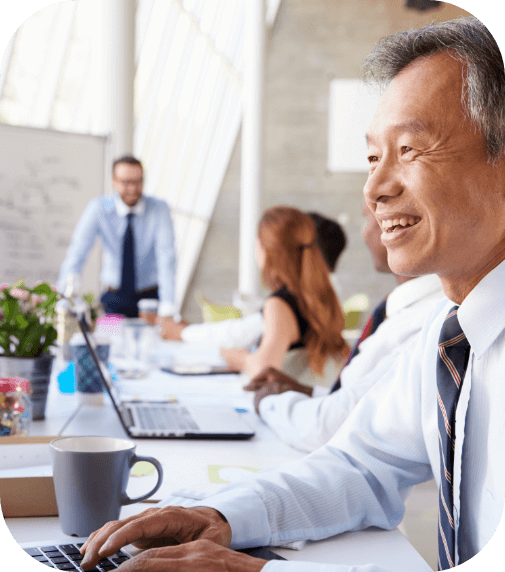 While our Innovation Igniter program is like taking a course, our Innovation Mastery program is like achieving a designation.
In the Mastery Program, you'll learn all 48 skills that will help you lead innovation initiatives. You will apply those skills through practical application assignments in your real work.
PLEASE NOTE: In order to attend our Innovation Mastery Program, attendees must have previously completed our Igniter Program and achieved their Innovation Engineering Blue Belt.
Master Innovation
Go beyond the fundamentals of innovation and utilize advanced systems for:
Working with inVision Edge

Innovate Faster
Master reliable processes that foster innovation at all levels of your organization.
Repeatable Systems
Unique tools and methodologies you can trust to deliver tangible results time and again.
Great Things Guarantee
We'll exceed your expectations. If we don't, you can pay us what you feel our services are worth—guaranteed.
Our Mastery Program is designed for Innovation Engineering Blue Belts who want to move from an understanding of Innovation Engineering to true mastery. It is also an ideal fit for organizations looking to build their innovation strength and accelerate their success.
Throughout the Innovation Mastery program, you'll dive deep on various innovation skills and apply them to your real job. By the time you graduate, you're empowered to lead innovation teams and projects.
We'll cover 48 skills in total, spread across 9 modules (see the Modules section below for more details). You'll work on each of these skills in practical application assignments, with support from your inVision Coach to cement your learning.
Workshops deliver real-world experiences and exercises, and can be taken in either a 3-day intensive format or spread across nine 3-hour modules.
Practical Application to Your Organization
With guidance from your Coach, craft and deliver an innovation project that will make a meaningful impact in your organization.
Innovation Engineering Black Belt
Earn your Black Belt by completing your Mastery assignments with excellence
Module 1:
Systems Thinking
If you don't have a formal system for something, you do have an informal one. Identifying opportunities to apply innovation to the way we work comes through a set of system-related skills.
Appreciation for a System
Knowledge About Variation
Psychology
Theory of Knowledge
Module 2:
Driving Strategic Alignment
In the Innovation Quick Start program, you learned about the importance of mission clarity through the Blue Card. In Module 2 of Innovation Mastery, we will go deep into tools for driving mission clarity and alignment.  
Strategy Activation
Vertical Alignment
Future Mining
Module 3:
Building the Innovation Mindset
Making innovation happen in any organization requires a combination of skill and mindset. This module digs deep into the attributes of the innovative mindset required for success.
Diffusion of Innovation Mindset
Optimizing the Whole
Advanced Benefit and Proof
Estimating Value
Meaningful Marketing Messages
Module 4:
Collaboration and Ideation
As you learned in Innovation Quick Start, the output of meaningfully unique ideas is directly correlated to stimulus and diversity. In the Innovation Mastery program you will go deeper, and apply stimulus and diversity tools to specific case studies.
Collaboration Systems
Professional-Grade Create Sessions
Unrelated Mining
Patent Mining
Insight Mining
Market Mining
Wisdom Mining
Module 5:
Innovation Pipeline and Development System
Innovative organizations maintain an innovation portfolio so they are consistently generating new opportunities. In this module, you will learn and practice the skills needed to manage an innovation portfolio in your organization. 
Departmental Alignment
Innovation Decisions
Business Opportunity Recommendation
Organizing for Success
Advanced Create Methods
Proactive Selling Pitches
Module 6:
Rapid Research and Data-Driven Decision Making
Become an expert at leveraging diverse research tools to discover and develop meaningfully unique ideas.  
Rapid Research Operations
Oomph
Concept Feedback Systems
Module 7:
Investing in Intellectual Property
Learn the ins and outs of working with patent databases and the overall value of intellectual property.
Patent ROI
Proprietary Protection
Technology Translation
Module 8:
Forecasting Innovation ROI
Math is the gas pedal for innovation. In this module, you'll master how to step on the gas by learning the steps to discover, estimate, and refine idea value.
Rapid Research Analytics 
Cost and Price Estimating
PDSA Reducing Variation in Forecasts
Business Models
Module 9:
Personal Leadership Development
Innovation requires leadership. In this module, you'll learn leadership skills that will help you lead both innovation systems and teams towards optimal results. 
Personal Leadership
Organizing for Success
Real World Communications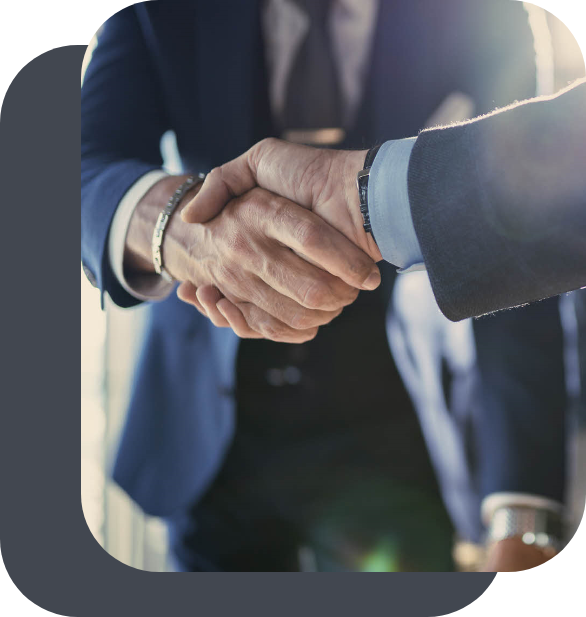 FREE GUIDE: INNOVATE WITH CONFIDENCE
Want to learn more about our proven process for innovation and how to implement it within your organization? Download our free guide "Innovate with Confidence" to get all the details.