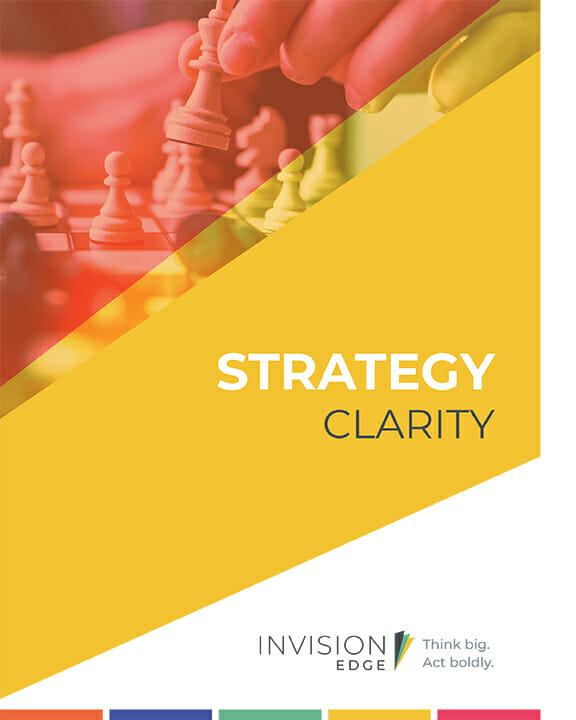 Strategy sets the course for an organization. It is the plan that guides us towards achieving real results. Download our free guide "Strategy Clarity" to learn about our proven process for strategic planning and to get all the details of how to rapidly create a strategic plan that's designed for execution.

Proven Processes
We share processes that are proven to work in the real world
Ready-To-Use Tools
Get started today, try one in your very next meeting
Meaningful Insights
Strategy guidance that actually works
Working with inVision to implement their strategic planning framework has helped us focus on the biggest opportunities for growth: products that bring value to our existing customer base, identifying new markets, clarifying our measures of success, and aligning our teams to execute our complete commercialization process and strategy.
It was easy to bring inVision into our business and help us…it was never overwhelming, and always feels like we are dealing with someone who works with us, versus a larger consulting firm that is more about hours charged. They make a very personal investment in our success. A great fit with our culture.
Are you ready to accelerate your organization? Connect with one of our experts today to learn more about our Strategy and Innovation services.